Charity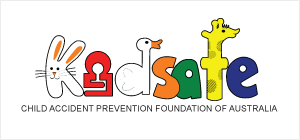 We believe you can never take more than you give.
Since 1981, we have been committed to donating to various charities including Kid Safe Australia, Guide Dogs Australia, Careflight, Rural Fire Service and other important organisations.
We know that car turntables can save lives, particularly those of young children. Tragically one child, often a toddler, is run over in the driveway of their own home every week in Australia*. We are committed to the ongoing support of Kidsafe. Kidsafe is the trading name of the Child Accident Prevention Foundation of Australia, which was founded in 1979 by a group of professionals and business people focused on the prevention of accidental injuries to children.
As a non-profit, non-government charity organisation, Kidsafe is internationally regarded as a leader in injury prevention and has relationships with government, research and advocacy organisations around the world, including the Child Accident Prevention Trust in the United Kingdom, and Safekids in the United States of America.
Kidsafe works at national, state and local levels and in cooperation with partners, such as government departments, industry, education, hospitals, the media, community groups and voluntary organisations, to address child injury issues for Australian children.
Kidsafe NSW is based in the grounds of the Children's Hospital at Westmead, at Kidsafe House, which is a child safety demonstration house. Child safety issues are addressed at Kidsafe through various strategies, such as public education campaigns, the provision of information, development of resources, and the initiation of special projects to raise awareness of child safety and injury prevention.
*Source: CARRS-Q, State of the Road: Driveway Runovers Fact Sheet, 2008